Where to Install Rubber Surfacing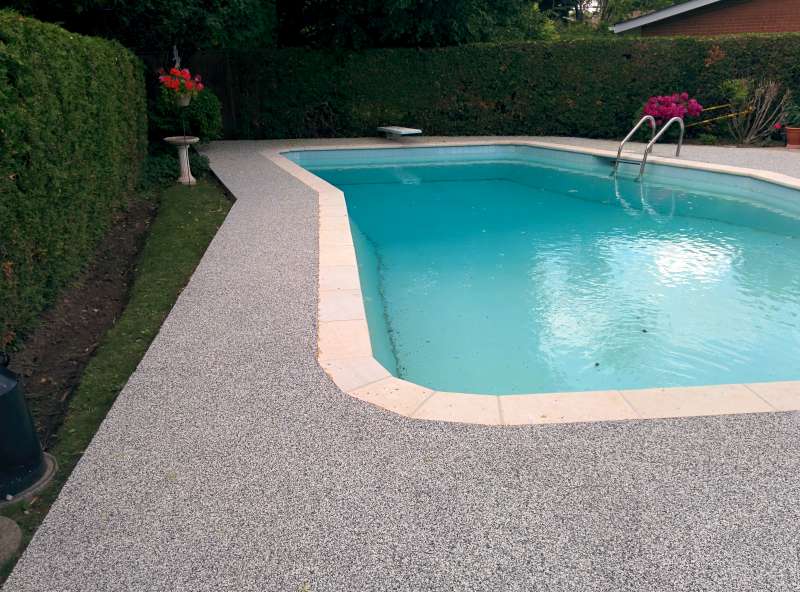 Pool Decks
A rubber safety surface is the perfect surface for any wet deck areas such as swimming pools, wading pools and splash pads. The surface provides a slip resistant deck and a custom appearance to create safety, and beauty for pool decks across the world.
Playgrounds
Rubber surfacing is the ideal solution for new and existing play areas, walkways and entryways. Infinitely customizable, durable and functional surfaces can be designed and installed to meet your specific needs and circumstances.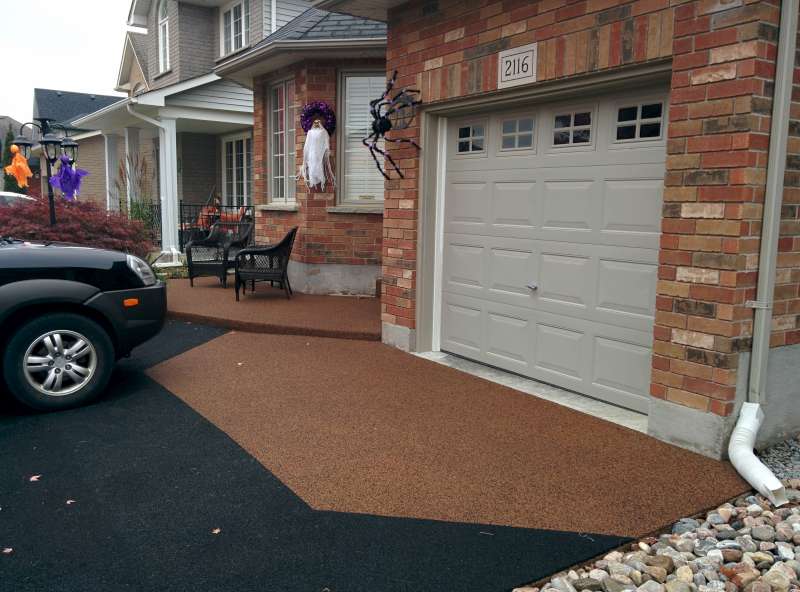 Driveways and Garages
Paving Rubber and Paving Resin are used to create a resilient, non-skid surface that is virtually indestructible. Garages and driveways are comprised of a denser rubber granule than other applications and an extremely strong polyurethane resin.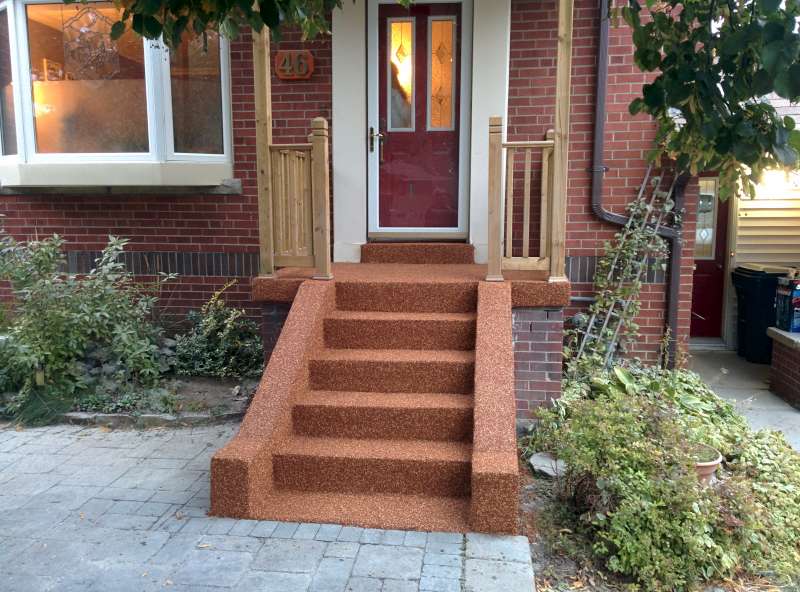 Entryways
A rubberized safety surface is the perfect solution for stair and decks. A resilient rubber surface will expand and contract with both temperature and subsurface movement. This flexibility allows the rubber to cover both horizontal and vertical surfaces.
Patios and Decks
Stairs and decks are some of the most highly used areas in a home. They can be slippery when wet and dangerous during winter. A poured in place slip resistant surface is the perfect solution to keep your family and friends safe. Available in thousands of colour combinations, a new safety surface will add curb appeal to any project.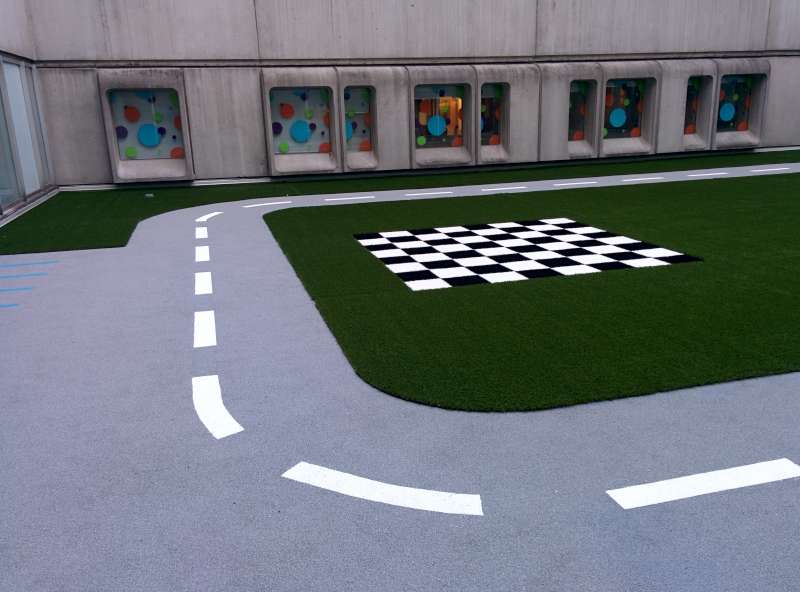 Sport Courts
A rubber sport court is designed to get the maximum amount of play value in a limited space, allowing players to choose from a number of different activities on the same play surface from volleyball to Lacrosse to basketball.